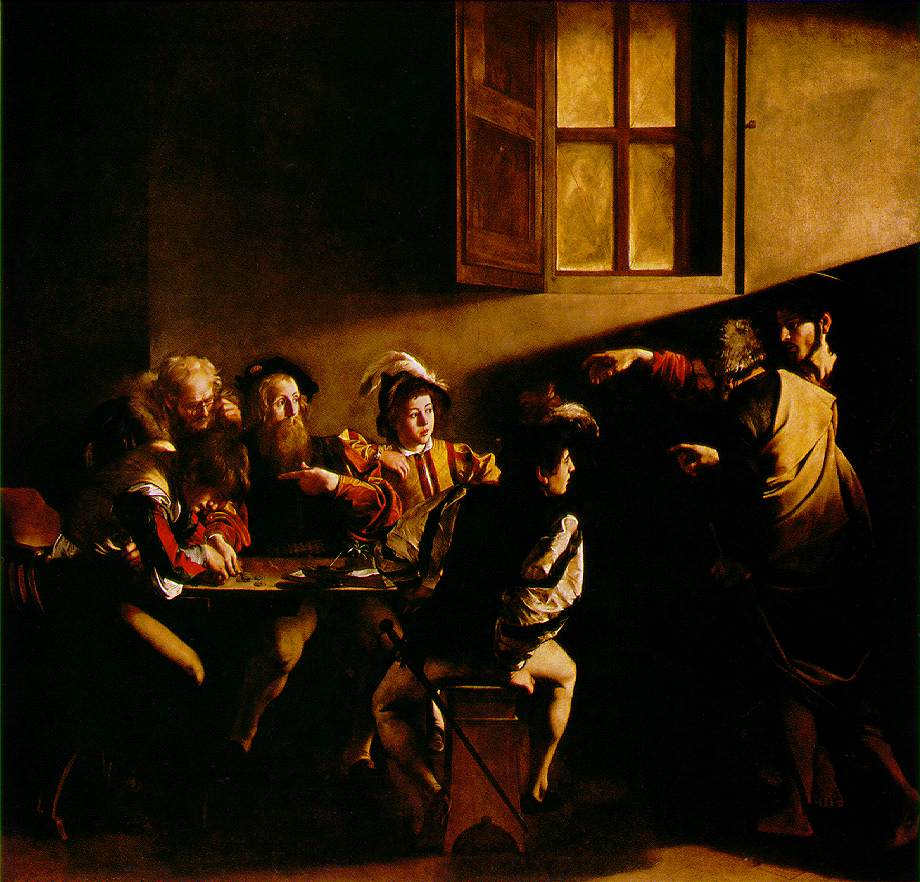 Caravaggio (c. 1573 - 1610) is one of my all-time favorite painters!

Far from painting Jesus and the saints in the more usual elegant, noble settings, he realized that their ministries took place in pretty gritty surroundings... and since he frequented those places rather a lot himself, he was incomparable at reproducing their ambience and the personages in them (as you can see above in "
The Calling of Saint Matthew
," when Jesus recruits the tax collector right in the middle of his rather sketchy work to become his disciple... The painting's in the Church of San Luigi dei Francesi in Rome, together with a large number of his works which are scattered throughout the city, and the minute details are breathtaking in person!)

For the first time in years, Italy's hosting a major exhibition on this marvelous artist... but only 15 of the paintings are going to be by Caravaggio himself, as two major (Italian) collections have refused to loan their masterpieces to the exhibit! (For more...
ANSA.it - Caravaggio show opens amid polemics
)

Can't afford to make it to Milan? Want to see more than 15 Caravaggios? Why, you can see Caravaggio's complete works (nearly 100 images!)
here
!! Enjoy!!

And be sure to check out the details!! :-)
Categories: Italy, Art